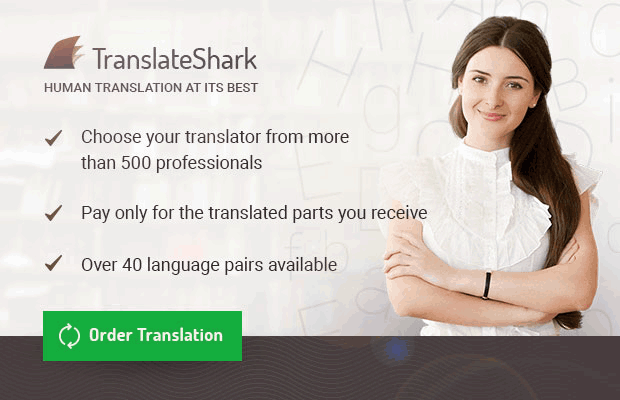 Having problems with your Spanish homework and can not translate a text? There is a quick and effective way of coping with the assignments you get at foreign language classes. There is no need in using Google translate and making tons of mistakes when you can find a professional translator online. TranslateShark gives you such an opportunity.
Moreover, this service offers you to choose a translator yourself from the list of available ones. Using it is as easy as never. You can upload a file with the text you want to get translated or just copy it directly to the online form. The best part is that it does not matter what format you use, a translator will receive a text he or she can work with right away. It saves your time and gives a great chance to stay withing the budget as you get the price immediately.
You can enjoy working with the experienced professionals and be sure to receive an accurate translation. Human translation is still the only way to get a logical interpretation of a text and communicate its initial message. Read the reviews of the previous customers to choose the translator you will be satisfied with. As you can see, the algorithm of using TranslateShark is similar to EssayDoc. You are in total control over the situation and set the deadline for your order to be delivered. Besides, you have to pay only for the completed parts. It's a guarantee of you getting the finest quality service.
The translation service offers you to choose from 40 language pairs and cope with your assignments fast and easily. There is a support team ready to answer all of your questions. Note that the service is available at any time so you can place an order whenever you need to. TranslateShark can also assist you in writing letters in foreign languages and preparing your resume to find a job abroad. There are numerous ways this service can help you so don't miss this opportunity.